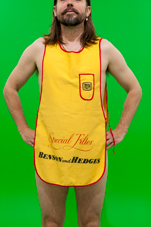 (c) Sven Laurent
MARK LECKEY
is an artist living and working in London. Leckey has had solo shows at, among others, Wiels Contemporary Art Center, Brussels (2014); Serpentine Gallery, London (2011); Kölnischer Kunstverein, Cologne (2009). His work has been included in numerous important international exhibitions, including the Venice Biennale (2013); Istanbul Biennial (2005) and Manifesta 5 (2004). Leckey recently organized the traveling exhibition The Universal Addressability of Dumb Things. In 2008 he received the Turner Prize.
10.45 a.m.
Senses of the Rearrangement
Times of immateriality suggests that things have become more intangible; mere phantoms that your doubtful fingers slip right through. But you know what? It doesn't feel like that. So how does it ›feel‹? That's what I'm trying to understand. Psychically, physically, phenomenologically, somatically, things feels very different to me now, the digital has created a rearrangement of the senses. I can somehow get more involved with things when I encounter them on screen, they seem closer to me, and an object modelled or recorded from the real world is intensified, it's presence amplified. I am led by this thinking to the autistic spectrum and how sympathetic it is to the world of programming and coding but also a different kind of empathy with non-living things.